Planning your engagement photography
If you are recently engaged then an engagement shoot is a great way to mark this milestone moment for you both as a couple and capture some beautiful photos of you and your partner at this moment in your life together.
On the other hand, you may have already been engaged for a while and have booked me for your wedding in which case a pre-wedding shoot is a perfect warm-up for the big day. It is a great way to get comfortable and relaxed in front of the camera. I can give you some tips for posing and you can "unlearn" how you have previously taken photos.
It's also a great way to get to know me and get a feel for how your couples photos will be on your big day. All of my couples who have had a pre-wedding shoot have always said how much they enjoyed it and how it helped them feel more relaxed on the wedding day knowing they had already had a practice.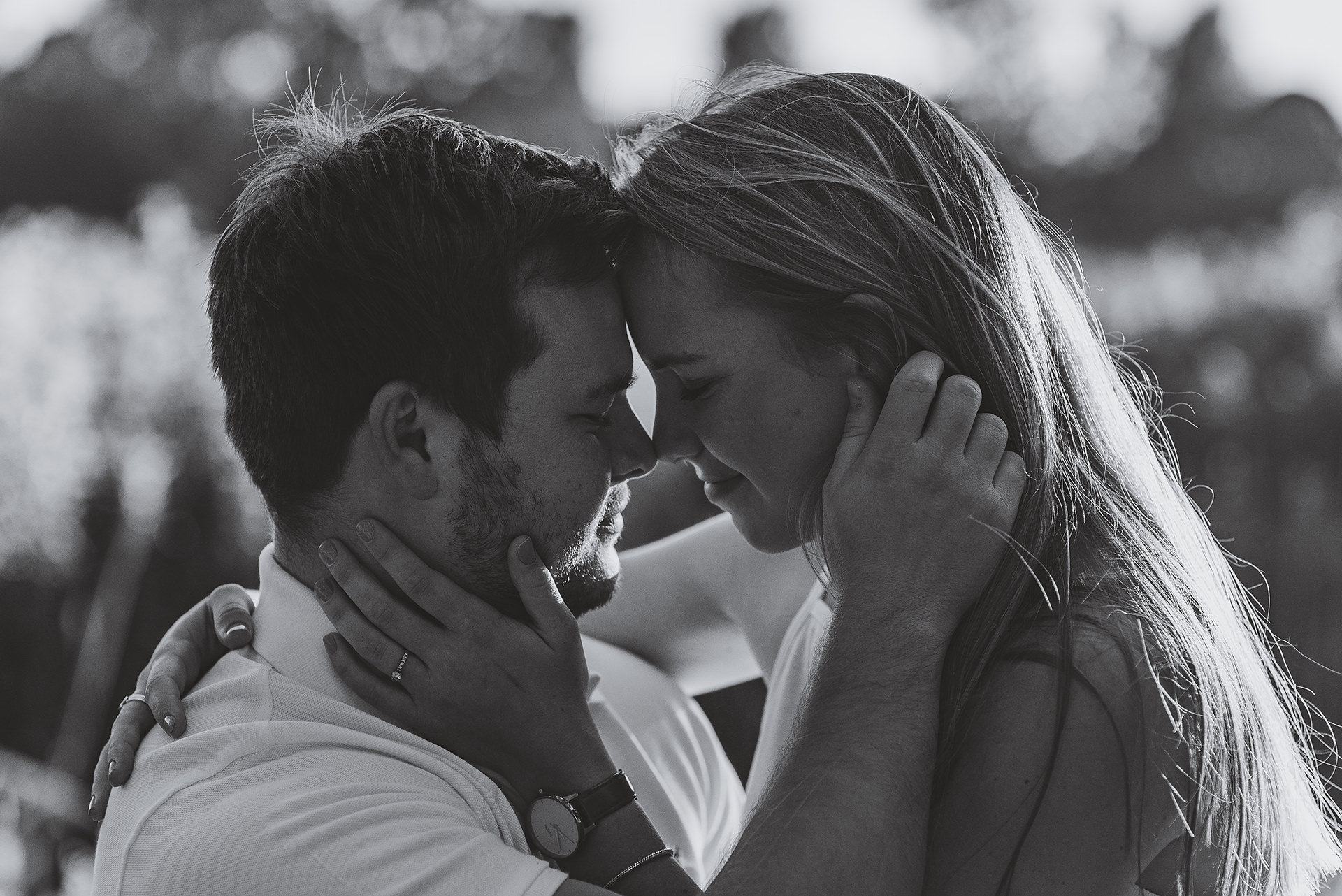 Sessions last between 1-2 hours are ideally done on a weekday and in the evening a couple of hours just before sunset as this is usually the best light of the day. However, I'm up for shooting at any time and if a weekday doesn't work for you we can try and find a date that does.
About the session
My sessions are laid back, relaxed & kept as natural and organic as possible, often inspired by the location and the couple. The result is a collection of photos for you to share with friends and family in the build-up to your wedding. This is also when we really get to know each other. You, me, and the camera. You'll see how I give subtle direction to capture you naturally.
Picking a location!!
When picking a location, think of places you like to go as a couple, things that inspire you or places that have meaning to you both. The more obscure, alternative and personal the better. I can pretty much shoot anywhere and am often inspired by the location itself
It's a good idea to plan a location together, think about a style you both like. It could be natural and rustic in a woodland setting or a walk by the lake. You may prefer more modern in an urban setting with lots of architecture and geometric lines. Whatever your style make it about you.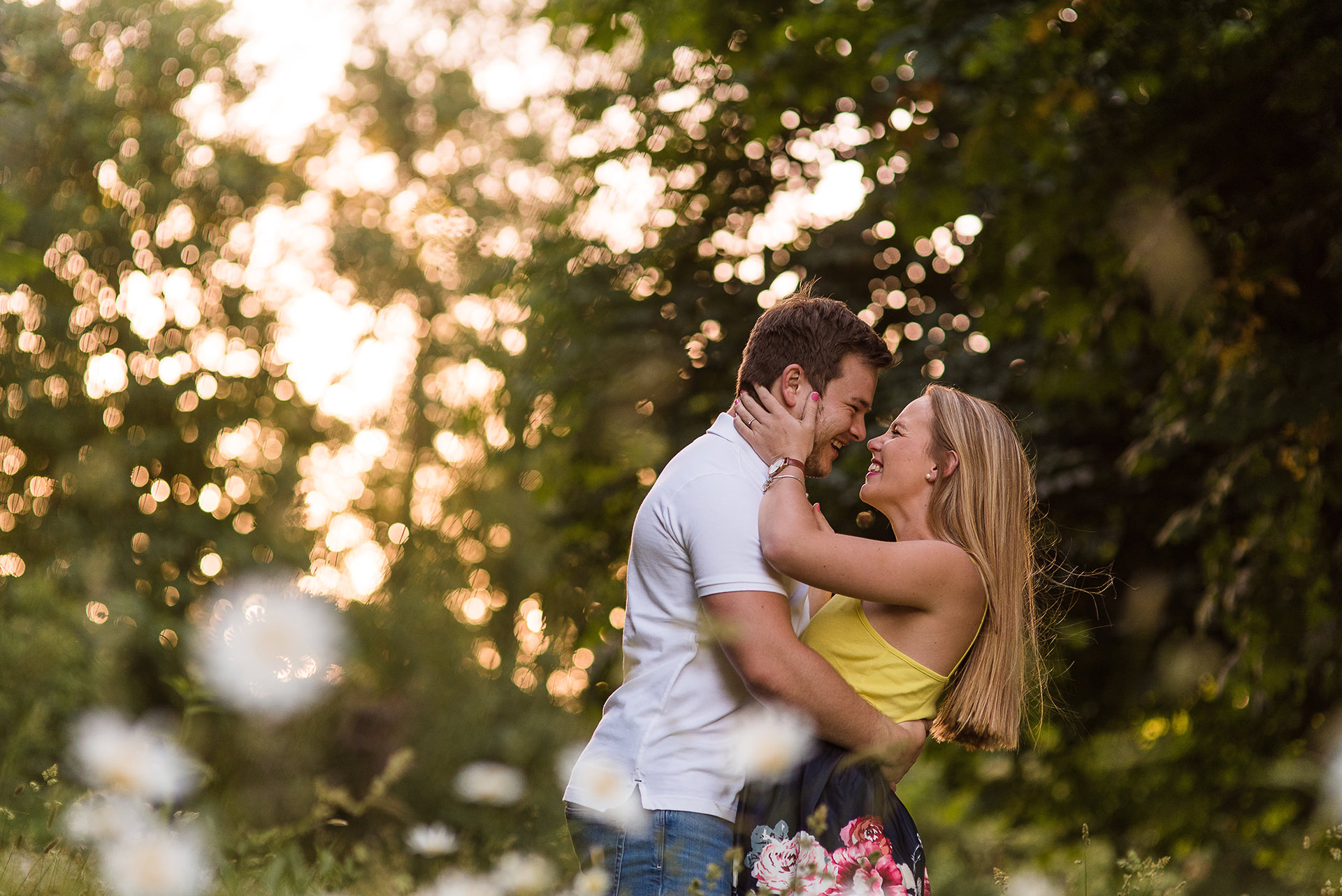 What to wear!!
The number one thing to remember is to wear something you are comfortable in. It is a good idea to try and co-ordinate outfits in a way where you are both comfortable and compliment each other but are not matching. If you are both dressed smart or Casual this will work well as a composition but if one is smart and the other is casual, not so much.
Think about colours that compliment each other and your location. An outfit to compliment the location is often overlooked but can play a crucial role in making great pictures. You want to stand out from the background, not blend in. Solid colours are great, Reds, Yellows, and blues add a pop of colour.  although dark colours don't always work well in certain locations like woodland so is bests to avoid dark greens, browns and blacks.
Should we bring anything?
I get asked this a lot. You don't need anything but yourselves but feel free to bring along anything you want to incorporate in your photos to make them more personal to you. I'm open to any props or ideas you have of your own weather its smoke bombs, save the dates or even your dog. Make sure to wear shoes you are comfortable in as we may be doing a bit of walking. Plan on only carrying the bare minimum. If you can, leave purses, bags, phones, etc in your car… or I can carry them for you.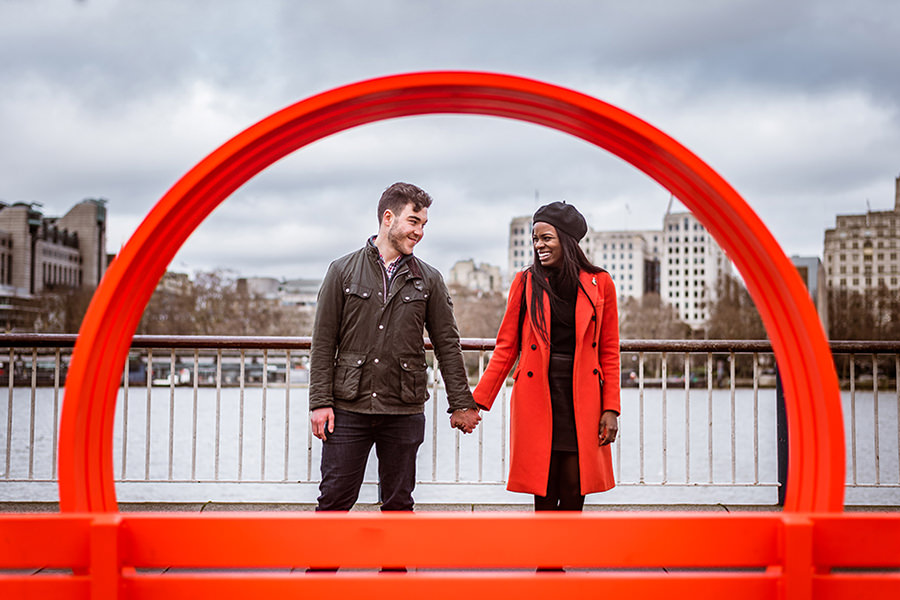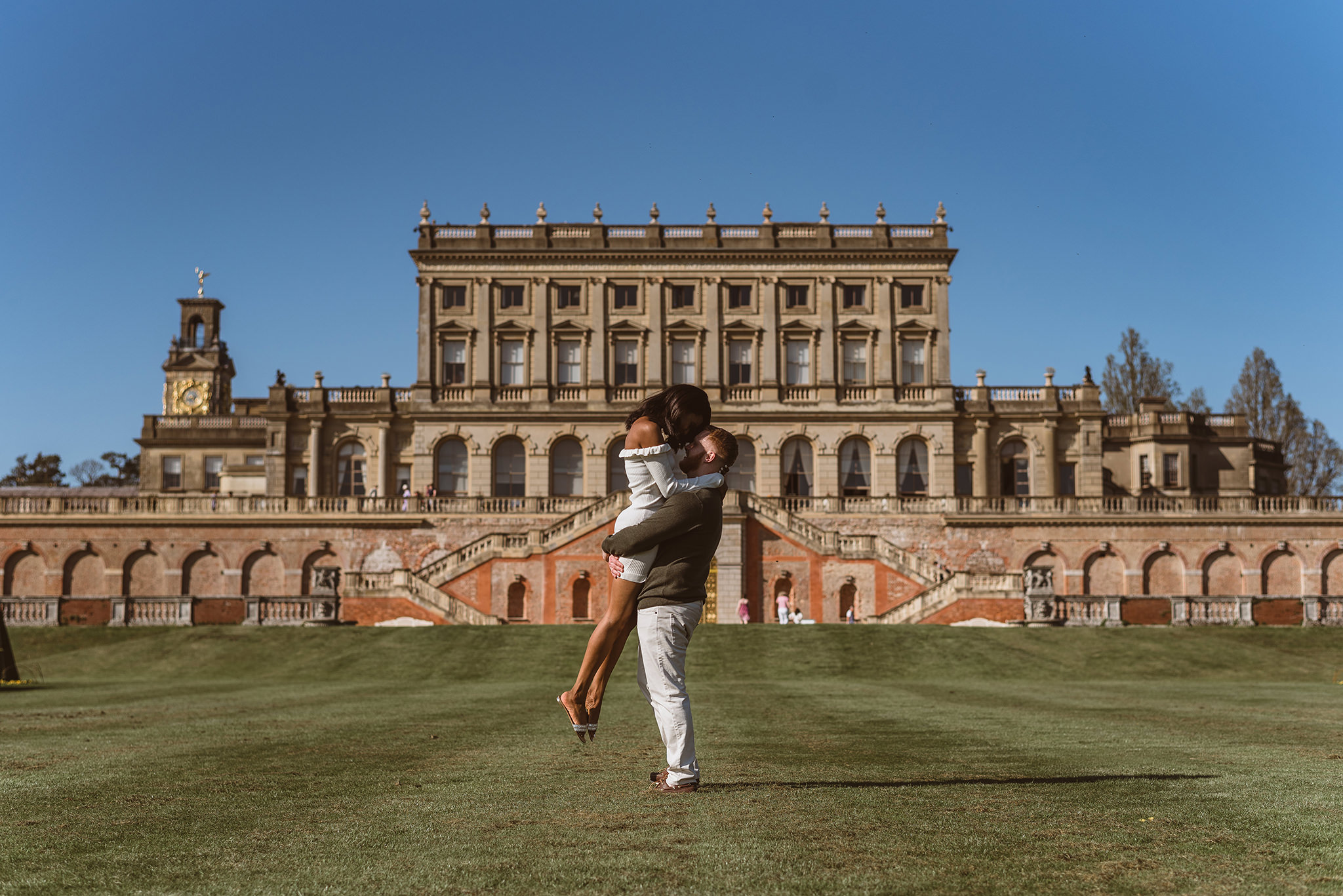 Last but not least…It's about you!
Remember, this is YOUR  engagement shoot and it is about you. Any and all ideas of your own are more than welcome. The more the photos reflect you and your personalities the more they will mean to you and the more you will enjoy it.
If you haven't booked your engagement shoot yet and would like to know more then get in touch!