"Photography is the art, application, and practice of creating images by recording light"
As a wedding photographer, I never want to dictate the timeline of the wedding day, but I do have a few suggestions for timings and how long things can take and I'd love to share a few tips to help you plan for the best light possible at different times during your wedding to give your photos that extra something.
 I am primarily a natural light photographer and I aim to capture the mood and warmth of a wedding day as naturally as possible. I only use flash later in the day when it gets dark. During the reception, on the dance floor or for night photos at the end of the evening.
 Please don't feel like you have to incorporate all or any of these into your wedding day to get great photos. Weddings are about love, family, and emotion and capturing moments and the mood of the day. There are too many variables for this to be the definitive guide to wedding photography. However, any consideration for lighting will usually be more beneficial than not. Any good photographer will be able to take on tricky lighting situations with ease and will often come up with really creative solutions and interesting compositions when faced with difficult light.
Getting ready
Getting ready is a huge part of any wedding day and can be full of many great moments. It's when everything comes together and is full of excitement and anticipation, and is one of my favourite parts of the day to capture.  When getting ready, plan for as much space and natural light as possible. The best lighting conditions would be a room with large windows lighting the room evenly with the lights off.
I arrive 2-3 hours before the ceremony to capture the preparations .and all your bridal details. I recommend getting into your dress about an hour before you need to leave. This gives plenty of time putting all the finishing touches together. You might want to get everyone involved by having your mum or your maid of honor doing up your dress or a bridesmaid putting in your veil or helping you with your jewelry. Likewise with the groom and having mum help put on his buttonhole or the best man helping with the tie. Whatever you decide a room with good natural light is best.
* It's good to have a plan for the preparations so you know you're on time. It doesn't need to be regimental but always allow a little more time than you think you will need.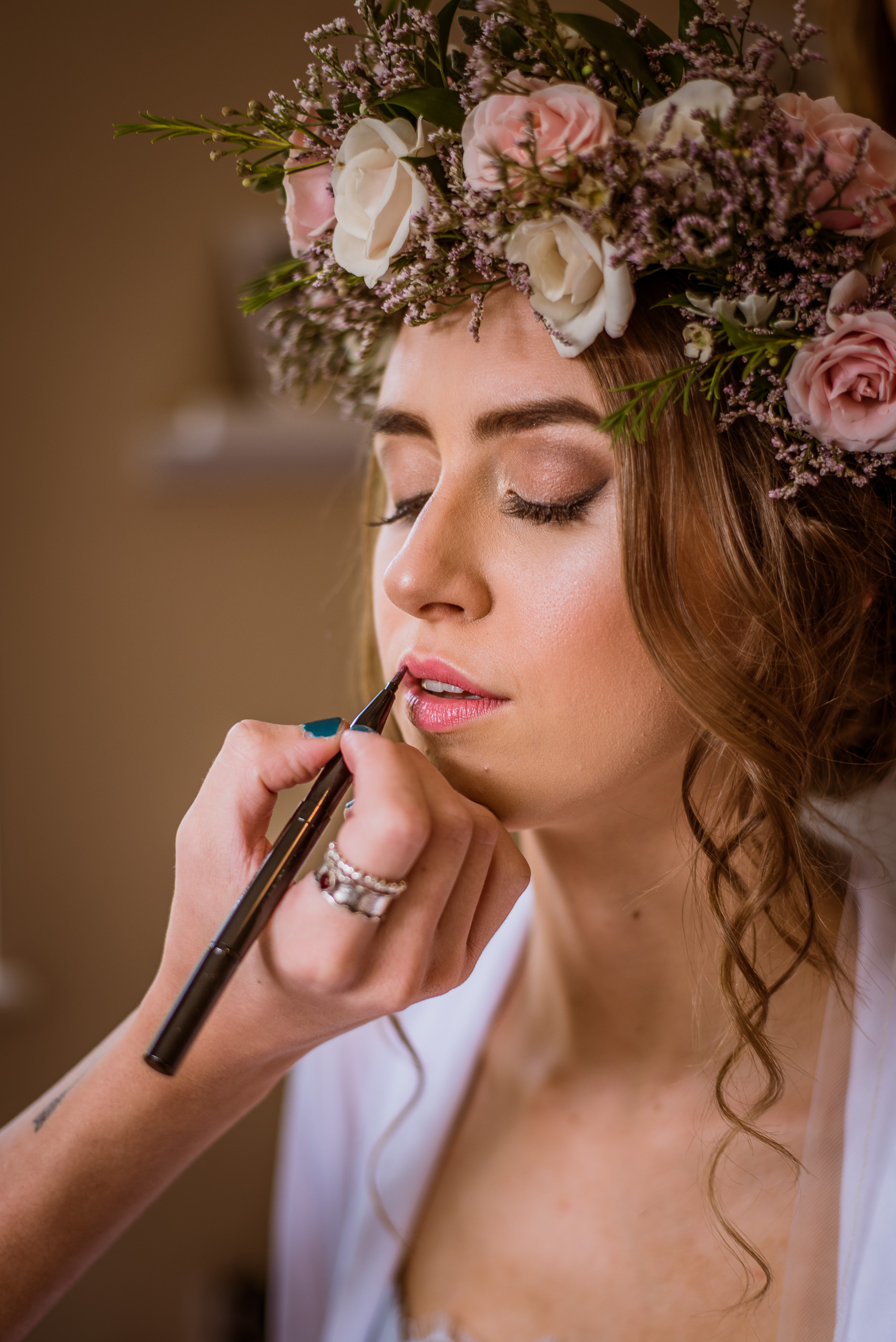 Ceremony
It's important to ask your venue if there are any restrictions on photography during the ceremony. Most are pretty relaxed and are happy for a photographer to do their job as discreetly as possible. But there can sometimes be limitations and restrictions to where I can go, where i have to stand and what I can/can't shoot. Churches typically have the most restrictions so it's always best to ask as soon as possible.
Outdoor ceremonies are amazing but the light can be unforgiving. It's best to avoid bright direct sunlight or dappled spotty light when the sun is at its highest. Having some cover or shade is perfect for nice soft even lighting. If your ceremony is inside and you have control over how the room will be facing opt for as much natural window light as possible.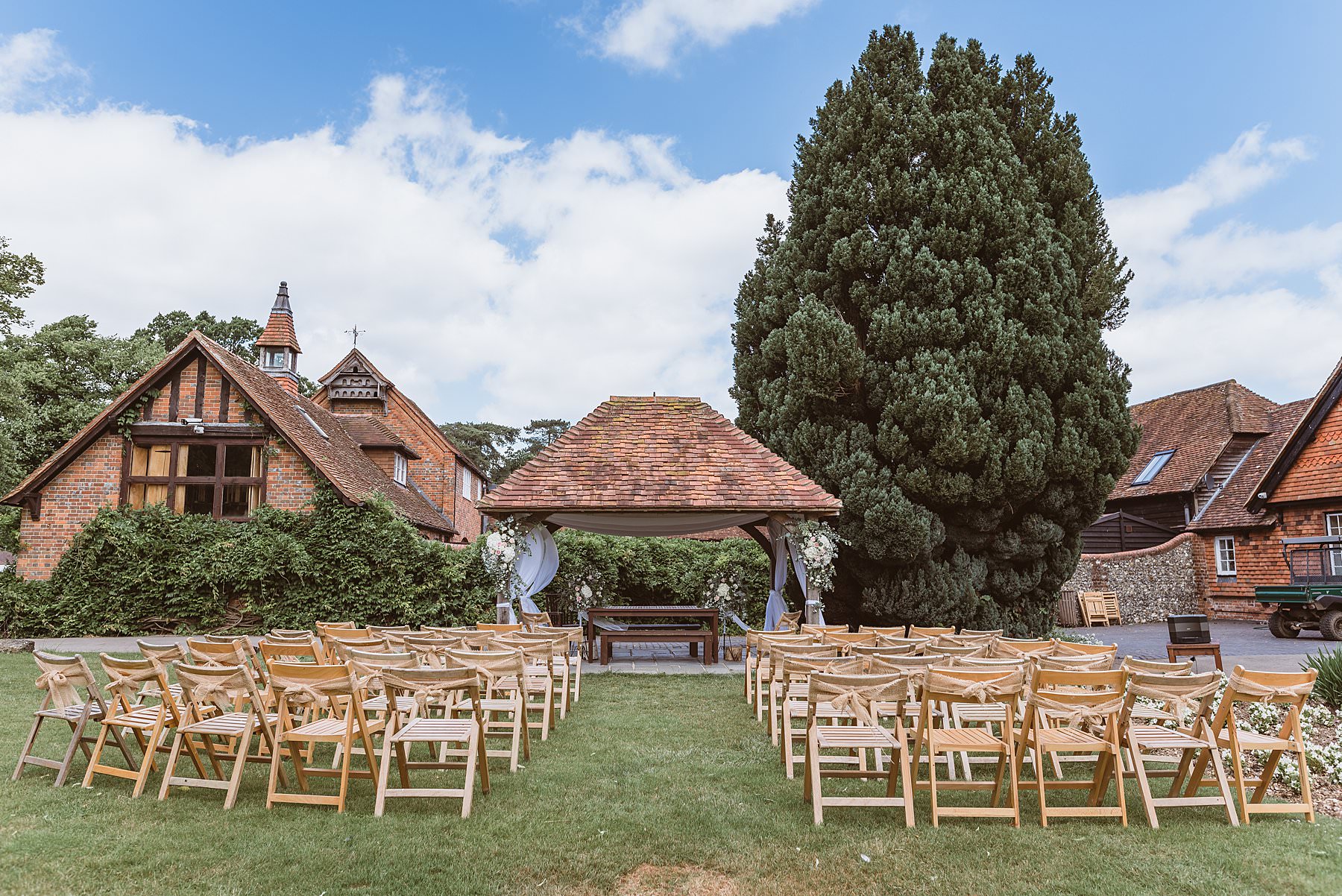 Group photos
Everybody loves group photos, don't they? In years to come, they will probably be your most valuable photos and I always encourage doing them to capture the most important VIP's of the day. Open shade outside is always the best light if its a sunny day. They don't have to be formal though just be yourselves and have fun and it will make for some memorable photos.
Plan your group photos with a shot list before the day to make sure we get all the important ones. Designate someone to help round people up while your photographer takes the pictures to keep things running smoothly. I recommend 10-15 group photos which can take approx 20-30mins.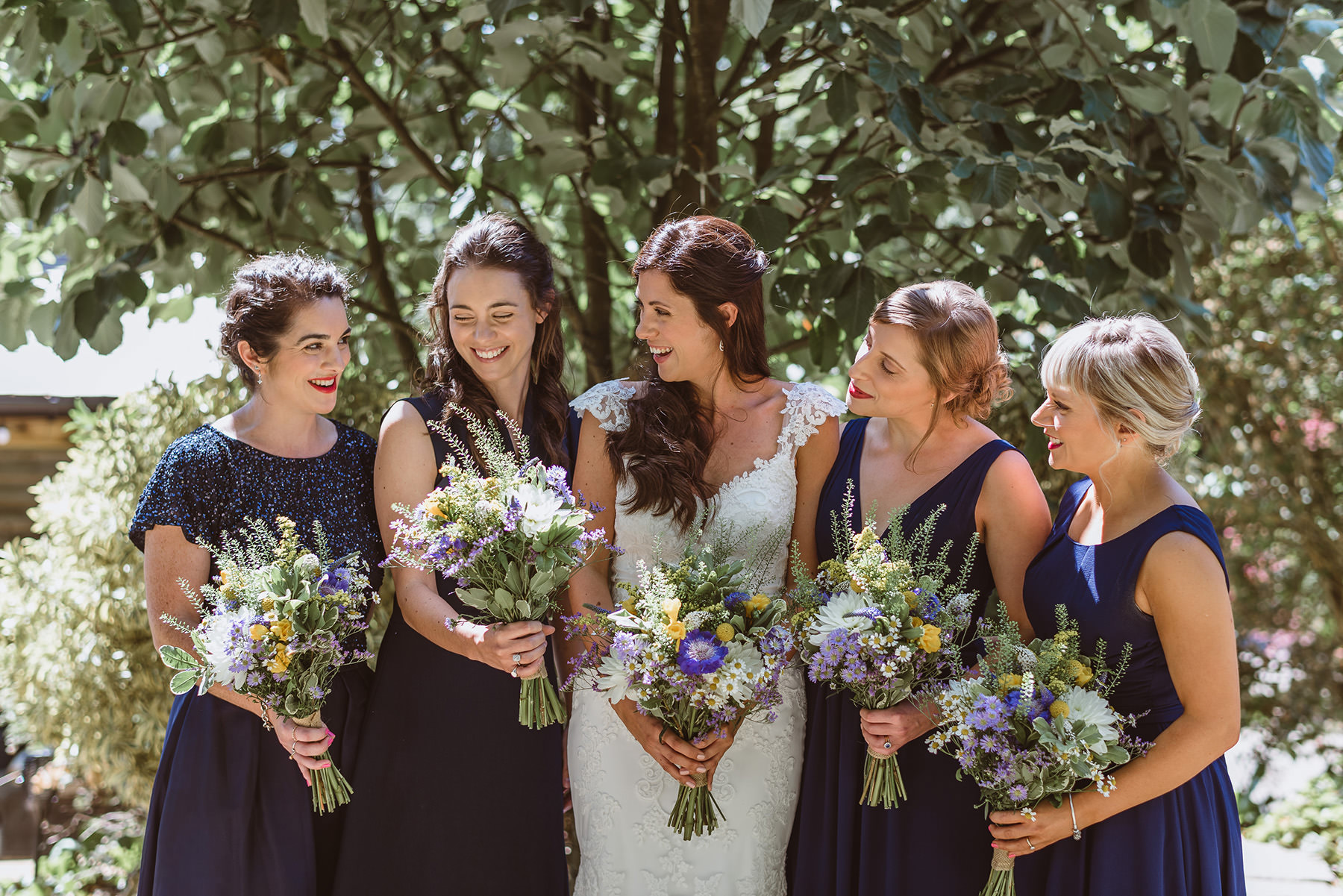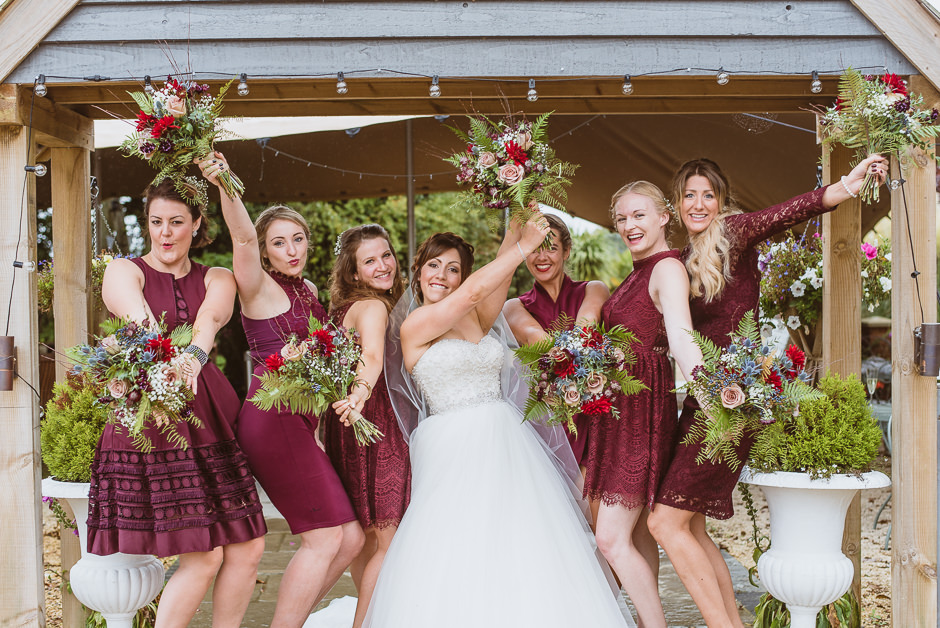 Couples photos
A perfect time for the two of you to take in the day and spend some time together. How long you want to spend on couples photos is up to you, although the longer we have the more creative and greater variety of photos we can get. I recommend at least 2 sessions of 20-30mins at different times of the day. This allows us to find the best light and shoot in a few locations at different times of the day around your venue to get a nice variety of photos of you both together. Splitting photos into two sessions means you're never away from your guests for too long. The first session after group photos is usually short allowing you to spend the time with your guests during the drinks reception and the second later in the day around sunset depending on the time of year.
Sunset
If you want gorgeous warm glowy pictures then sunset is the perfect time to shoot. Look up what time sunset is on your wedding day and try to incorporate some time to nip out for 20 mins during golden hour (the last hour before sunset). It is the best light of the day and always worth trying to make some time for if possible.
Rain
The weather is the one thing you can't control so my only advice is to embrace it – It's one of the things that will make your day unique. I'll be honest if we get a little rain I get quite excited at the prospect of doing a rain photo! I have no problem getting out and shooting in the rain if you don't 🙂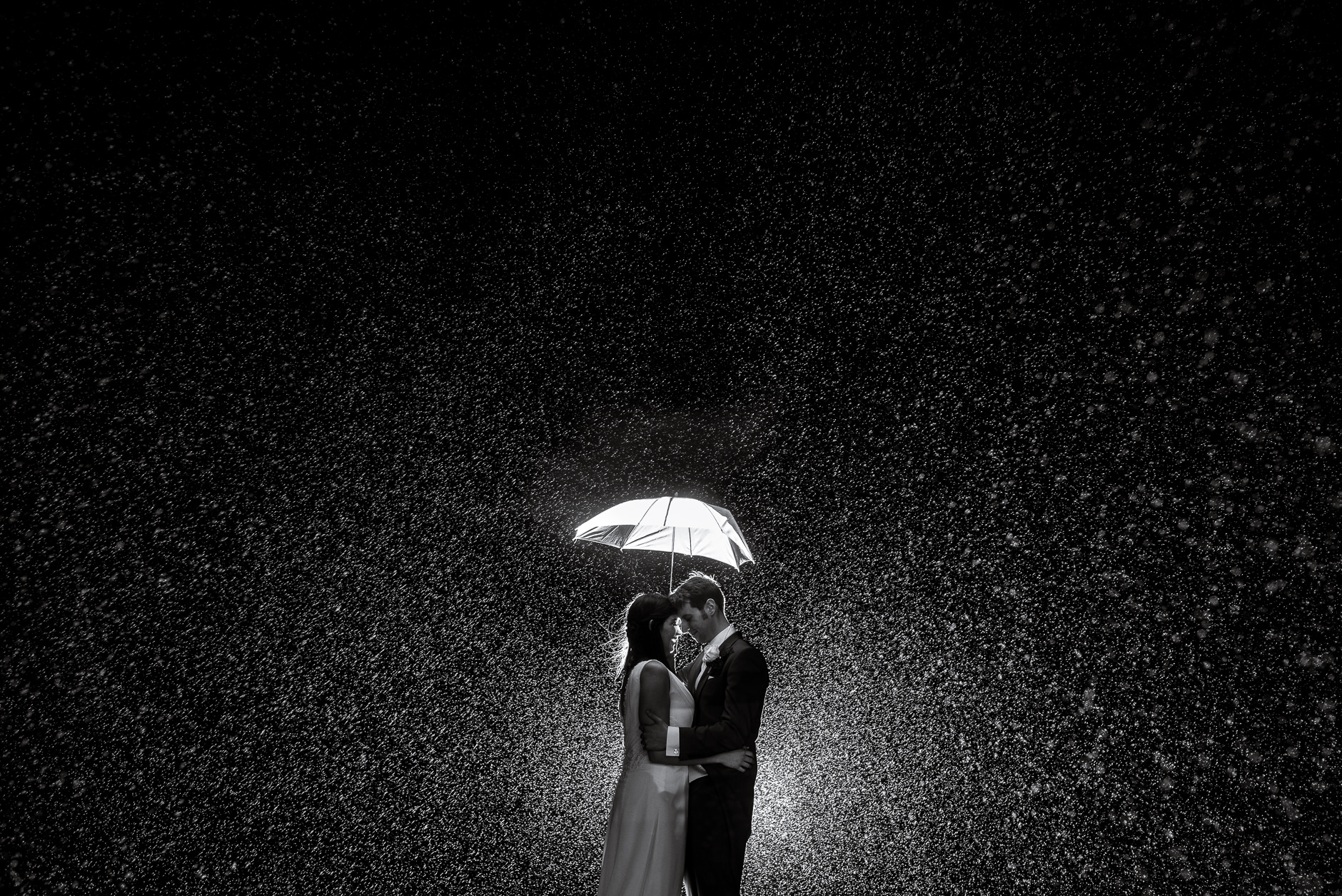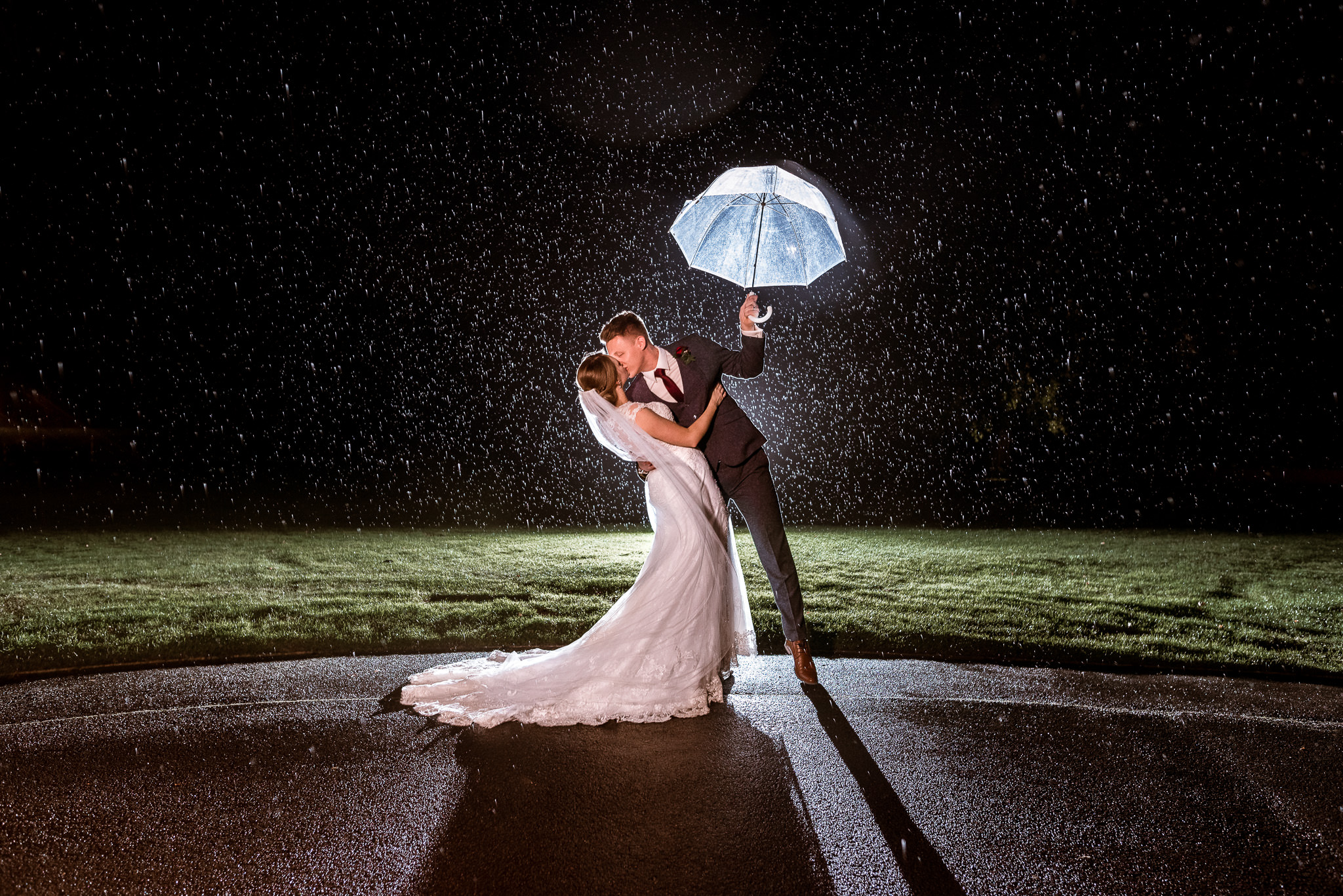 Night Photos
This is where we can get creative with lighting. I highly recommend taking 5-10 mins to step away from the craziness of the party for a quick night photo together and reflect on the day. It's a great way to some very creative and dramatic portraits.
This is usually after all the formalities of the reception once everyone has started dancing. I'll usually get set up first and then let you know that I'm ready if & when you are, but my feelings are never hurt if you'd prefer to just keep on partying!
Sparklers
Sparklers are a great addition to your wedding and can yield some great pictures. They are more commonly for autumn/winter weddings due to the shorter days.
There are, however, good and Bad sparklers. I recommend the longest sparklers you can get, 18″gold from Amazon and if you can double up the more sparkles the better. These burn for a really long time meaning they won't go out too quickly while everyone gets lit and we get pictures.
If you're as excited as I am about wedding photography then let's get together and plan the photography for your day.